Hello Cookie Lovers!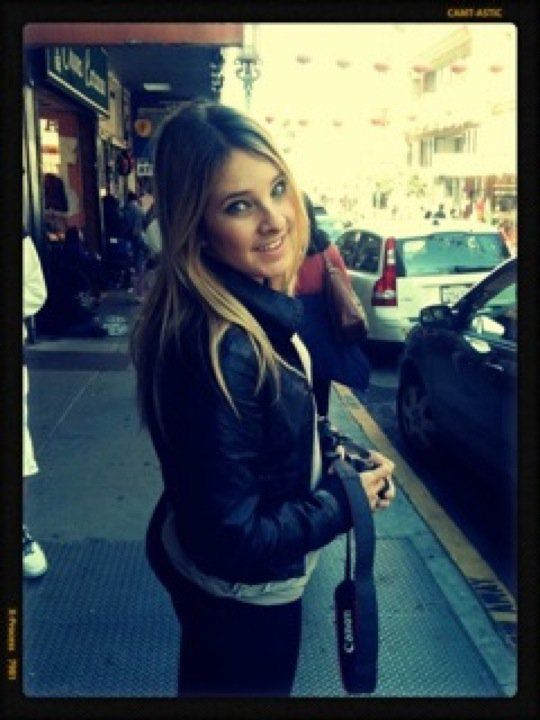 My name is Caitlin and I hail from a little town called Fair Oaks, just shy of a few hours east of Santa Cruz, on the outskirts of Sacramento. I am lucky to have some roots here in Santa Cruz, my grandpa John McCarrick was born and raised on the west side of Santa Cruz and I can't help but really feel like this has been home for quite some time. In fact, I think I'm here to stay! 🙂
Finding my favorite cookie has been quite a challenge as I've found that most of the cookies we bake at Pacific Cookie Company are my favorite. A different cookie for every day of the week! But, if I had to name my favorite, it would have to be Mint Condition. The cool mint chips among the rich chocolaty flavor makes Mint Condition my favorite summer treat and a great way to cool down on those warm days.
I do however fall a little bit in Emily's footsteps because I LOVE an Oatmeal Raisin cookie for breakfast! It's basically warm oatmeal in cookie form, right???
I am so happy to be here at Pacific Cookie Company interacting and chatting it up with the finest customers and cookie lovers in the land. I hope you will enjoy my posts on Facebook and Behind the Cookie. I am always open to new ideas and suggestions, putting minds together to brainstorm is one of my favorite past times, as well as going to the beach, the Santa Cruz flea market and being the only girl roommate among 3 amazingly sweet dudes.
I look forward to this new adventure and wish Emily and her husband Tucker the best of luck on their new chapter. We miss you already, but I know Arizona will welcome you both with open arms.
To new adventures!
Caitlin